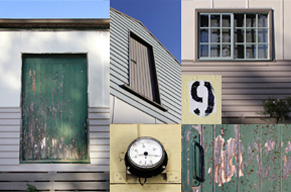 Our heritage-listed building was constructed in 1947 as a local cooperative, where Mornington Peninsula growers would store their apples before going to market.
No longer used for purpose, it became The Barn Arts and Crafts and was a popular retail business from 1985 until 2001. We purchased the building soon after and transformed it into what is now The Old Coolstore Apartments – and our home.
The building retains many of the original coolstore fixtures and fittings such as floorboards, thermometers, structural steel poles and the original sliding doors.
© Copyright Old Coolstore